The "Learn English with JoJo's Bizarre Adventure" book series is returning this year with a third book titled "Learn a Lot of English with JoJo's Bizarre Adventure". The first book released on October 24, 2014, and the second titled "Learn More English with JoJo's Bizarre Adventure" on August 26, 2016. The third book will release on November 24, 2023. It costs 1,430 Japanese yen (~$9.56 USD).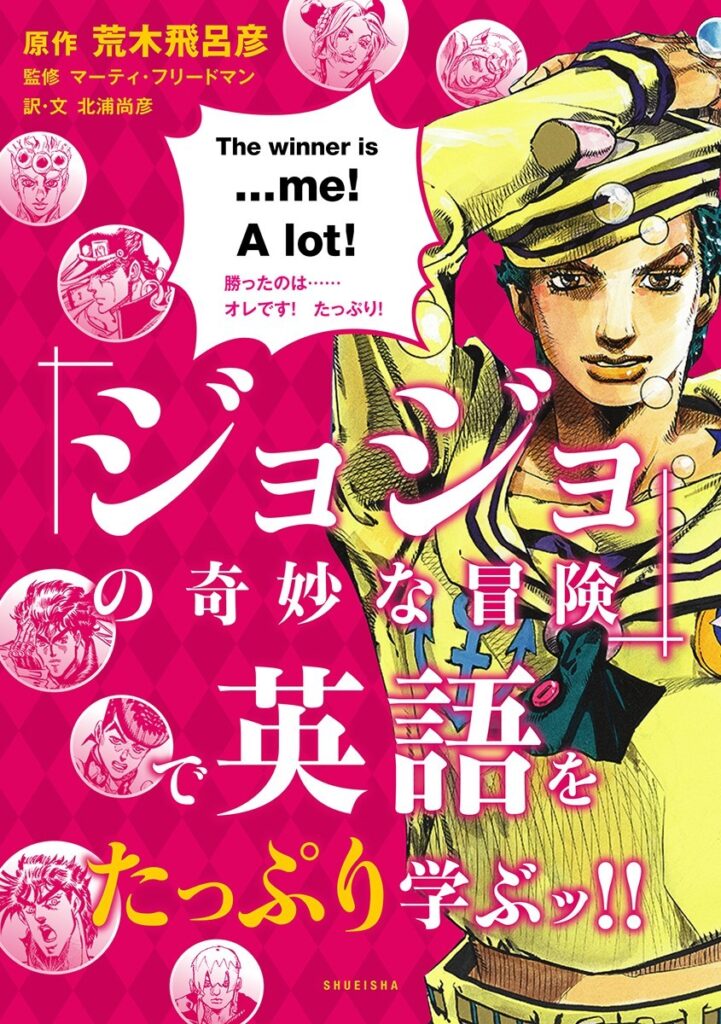 The series boasts over 80,000 copies sold. The book allows readers to enjoy the popular JoJo's Bizarre Adventure manga while also learning English. It features meticulously chosen famous scenes and dialogues from various parts of JoJo, shown in Japanese alongside English translations and detailed grammar explanations.
This edition focuses on Part 8: JoJolion, but also includes parts 1 to 7, and scenes from Part 9: The JOJOLands. Like the previous two books, world-renowned guitarist Marty Friedman is supervising this book as well. The author is Naohiko Kitaura.
Table of Contents
Part 1: JoJolion
Chapter 1: Learn English through famous scenes!

Selecting famous scenes from JoJolion, comparing the original dialogue with the English translation, and including "Grammar Explanation" below.

Chapter 2: Learn English through key phrases!

Featuring key phrases from characters like Josuke Higashikata.

Chapter 3: Learn English through the enemies' key phrases!

Carefully selected translated key phrases from the formidable foes in the series.
BONUS
A special column unique to "JOJO × English".
JoJo's Bizarre Pronunciation Enhancement Training
Saying it in English!! "Title & Subtitle Edition"
Saying it in English!! "Stand Edition"
Part 2: Fist and Faith
Features English translations of lines from parts 1 to 7 where the protagonists & the main villains express their firm "faiths", and the climactic scenes where they exchange "fists".
EXTRA
Part 9: The JOJOLands

Serialized in Ultra Jump from the March 2023 issue. It introduces the protagonist Jodio Joestar and the people around him, along with their unique quotes.
Afterword by Marty Friedman
Source: Shueisha