In commemoration of the 40th anniversary of Fist of the North Star (Hokuto no Ken) by Tetsuo Hara and Buronson, Coamix is currently holding the "Fist of the North Star 40th Anniversary Exhibition" in Japan from October 7, 2023 to November 19, 2023. In celebration, various manga artists from Weekly Shonen Jump, Shonen Sunday, Weekly Shonen Magazine, Monthly Comic Zenon, among others, have drawn tribute art of characters from the series.
Unlike the Yoshihiro Togashi Exhibition, there are no additional commentaries from the manga artists with the art.
Hirohiko Araki's Tribute
Hirohiko Araki, manga artist of JoJo's Bizarre Adventure, drew the protagonist of Fist of the North Star, Kenshiro. Kenshiro poses while wearing Jotaro Kujo's patterned belts. The caption beside him says "Congratulations on the 40th anniversary of Fist of the North Star."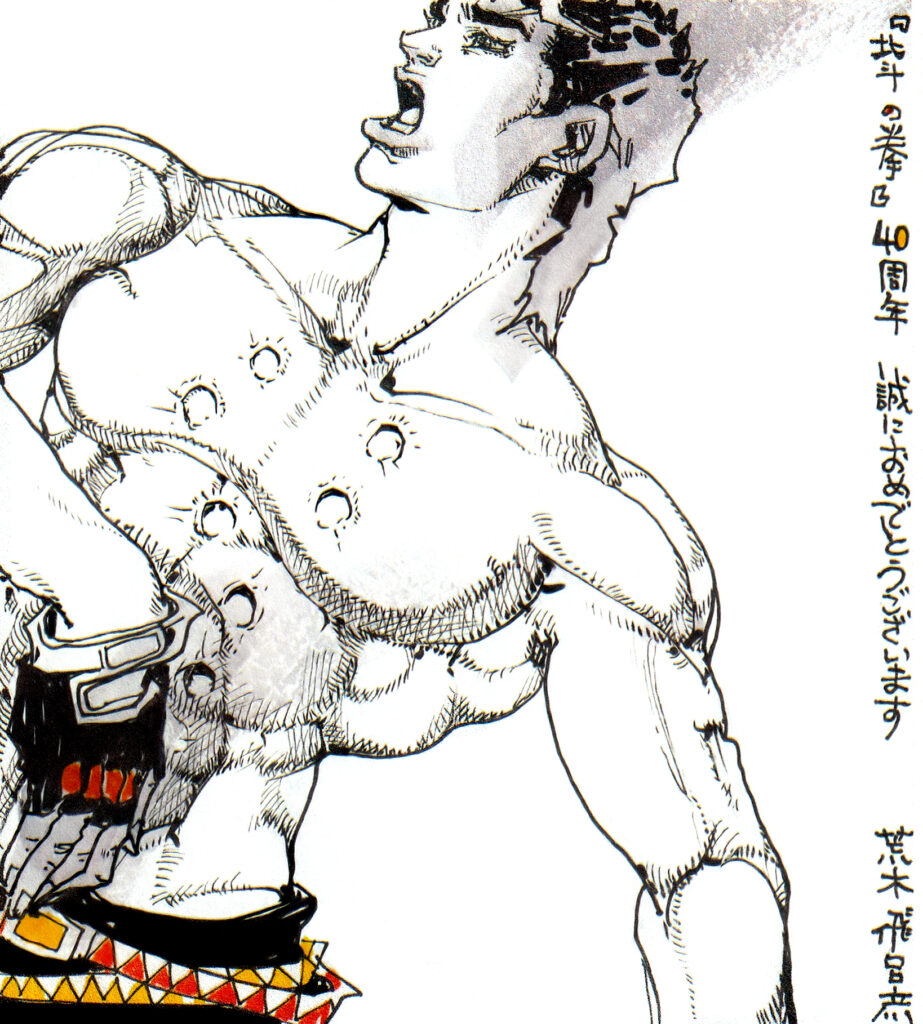 Hirohiko Araki also previously drew Kenshiro in 2007. He stated in the JOJOVELLER Stand Guide in 2013 that Star Platinum's shoulder pads resemble the ones worn in Fist of the North Star. The first part of JoJo's Bizarre Adventure, Phantom Blood, features several panels inspired by Fist of the North Star panels. Fans also commonly point out Jonathan Joestar's strong resemblance to Kenshiro.
In addition to this art, Araki recommended Volume 2 of the new manga edition that released on September 13, 2023.
Other Guest Art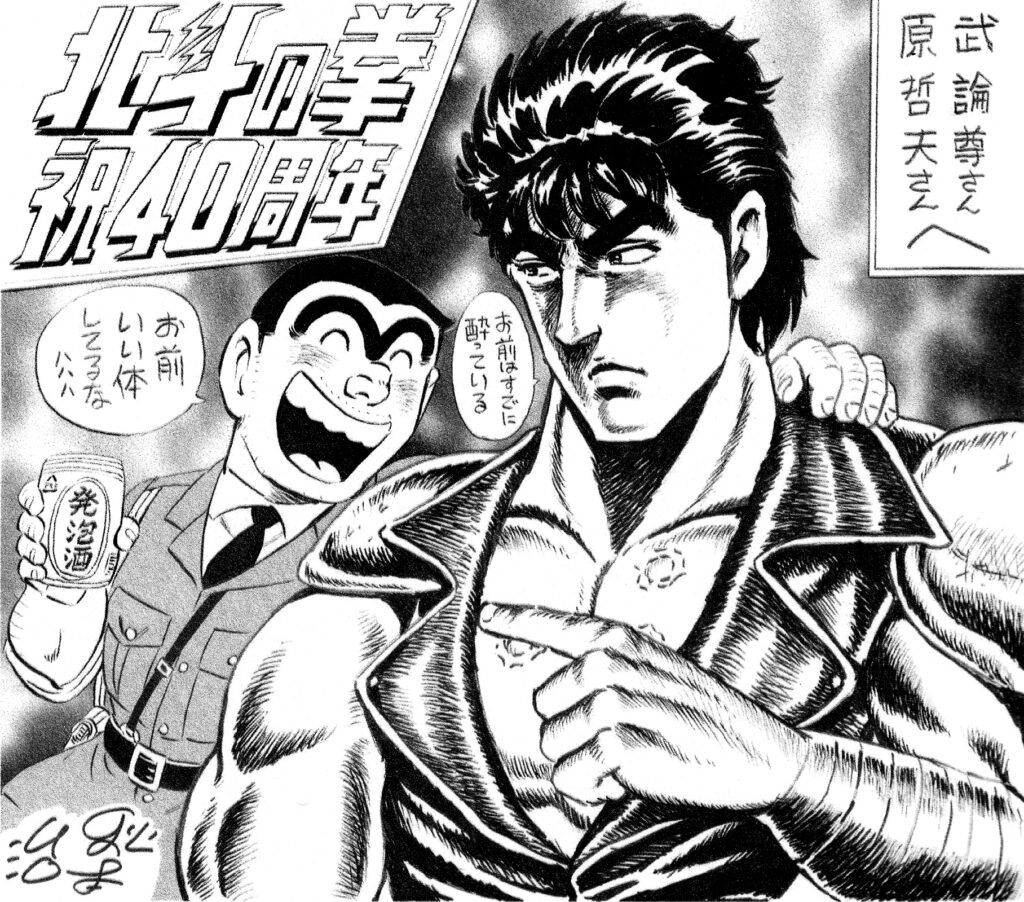 A previous 40th anniversary event in Saku City included additional congratulatory art from other manga artists, not featured in the exhibition or its catalog. Thus, there are no high quality scans of them, but the art can be seen below.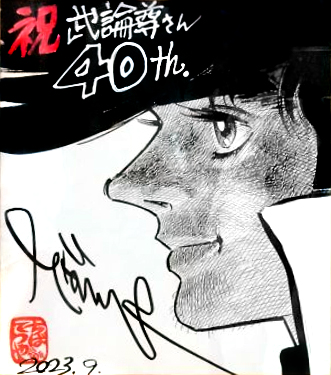 About Fist of the North Star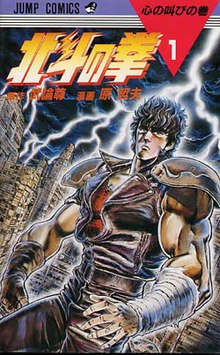 Fist of the North Star (北斗の拳 Hokuto no Ken) (often shortened to FotNS or HnK) is a shonen manga written by Buronson and illustrated by Tetsuo Hara. Shueisha serialized the manga in Weekly Shonen Jump from 1983 to its completion in 1988.
The manga has sold over 100 million copies, making it one of the best-selling manga series in history. Toei Animation produced the anime, which aired from 1984 through 1988, comprising a combined total of 152 episodes. It has since expanded into a media franchise, including several anime films, a live-action film, OVAs, video games, and a series of spin-offs.
Moreover, the series will be receiving a new anime adaptation for its 40th anniversary. See the official site for more info.