In March 2022, JoJo's Bizarre Adventure creator, Hirohiko Araki, devoted two new paintings to the Kumanokotai Shrine in Karuizawa. Araki has been visiting the shrine for a long time. After receiving a prayer, he decided to offer paintings to the shrine as a token of his gratitude.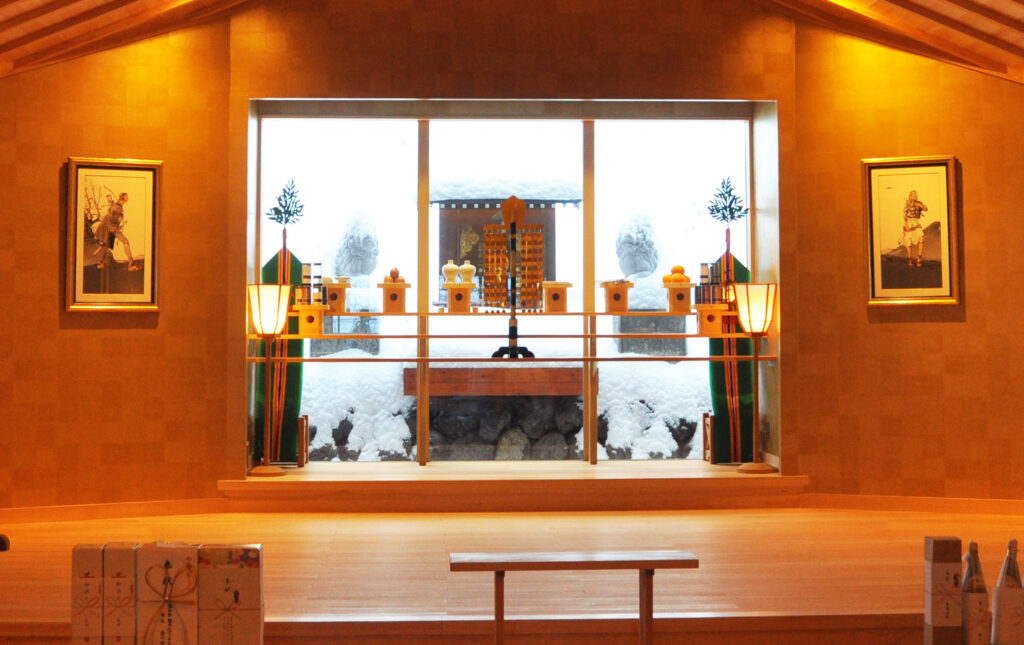 Takafumi Mizusawa, the chief priest of the shrine, is a fan of Araki's works and gladly accepted the offerings. He put both paintings on display on March 17 in the shrine's "Imperial Hall" for prayers. Thanks to the paintings, the shrine has been receiving dozens of visitors wanting to see Araki's artwork.
The number of visitors increased after the Golden Week holidays in the end of April. A lot of visitors had first gone to the Ripples of Adventure exhibition in Kanazawa which opened on April 30 and then stopped by at this shrine in Karuizawa on their way back to Tokyo. The chief priest stated that some of them would stare at the paintings from afar and say "These were by Araki-sensei. It's quite rare to find paintings like these."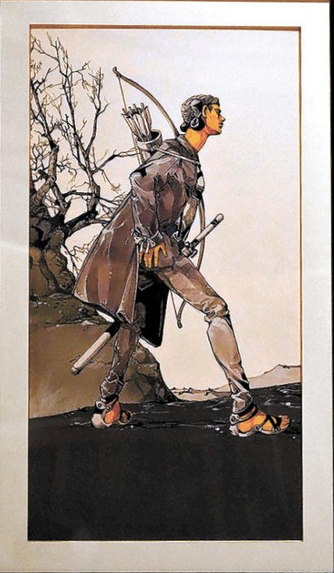 The paintings are 85 cm long and 60 cm wide, colored in "sumi-e" (black ink). The two paintings were set up to face each other.
The left painting depicts Yamato Takeru, a legendary Japanese prince who may have lived in the 2nd century. In the Nihon Shoki (The Chronicles of Japan), Yamato Takeru traveled through the Usui Pass, which is where the Kumanokotai Shrine is located. Araki also painted a Japanese linden tree behind him, which is the sacred tree of the shrine.
The right painting depicts Yamato Takeru's wife, Oto Tachibana Hime, Mount Asama, and Yatagarasu, a three-legged crow in Japanese mythology.
Surprised about how many visitors were drawn to the shrine thanks to Araki's works, Mizusawa said "I hope that the visitors will bring back power to the temple."
In March, Araki also released Thus Spoke Kishibe Rohan – Episode 10: Hot Summer Martha in JOJO magazine. The episode portrays a sacred tree at Mutsu-kabe Shrine as a central aspect of the plot.
[Sources:
Shinano Mainichi Shimbun
,
Karuizawa
]