The JoJo's Bizarre Adventure Anime 10th Anniversary Exhibition is a special exhibition that began in Japan in August this year, and is currently ongoing at its third venue in Sapporo. The official JoJo's Bizarre Adventure anime's Weibo account has now posted that the exhibition will be coming to Shanghai, China. It's titled "JOJO Golden Heart Special Exhibition".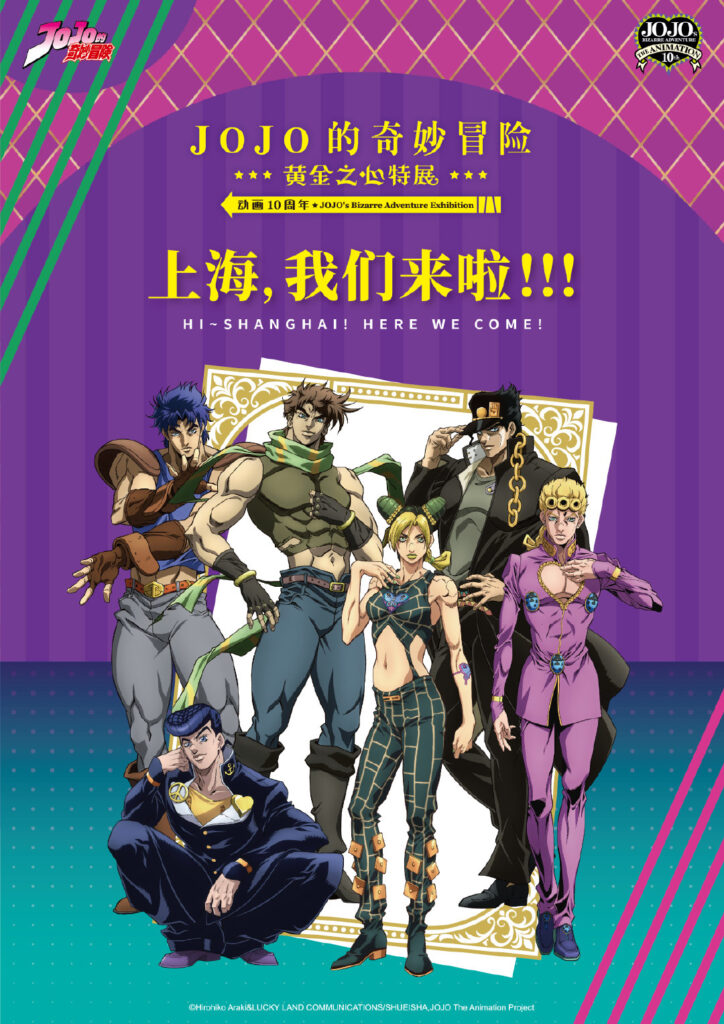 The key art in the announcement displays the protagonists of each season posing (Jonathan Joestar, Joseph Joestar, Jotaro Kujo, Josuke Higashikata, Giorno Giovanna, and Jolyne Cujoh). The caption on the poster states "Hi ~ Shanghai! Here we come!".
The account mentioned that they will post more details in the future, so the exhibition's date and location of the venue are currently unknown. The Japanese exhibition featured several new merchandise, decorations and props related to the series, and food themed after each season.
Source: JoJo Bizarre Adventure: The Animation Weibo
Update (November 5, 2022): The JOJO Golden Heart Special Exhibition will be held from December 10, 2022 to March 19, 2023, in Jing'an Joy City, Shanghai.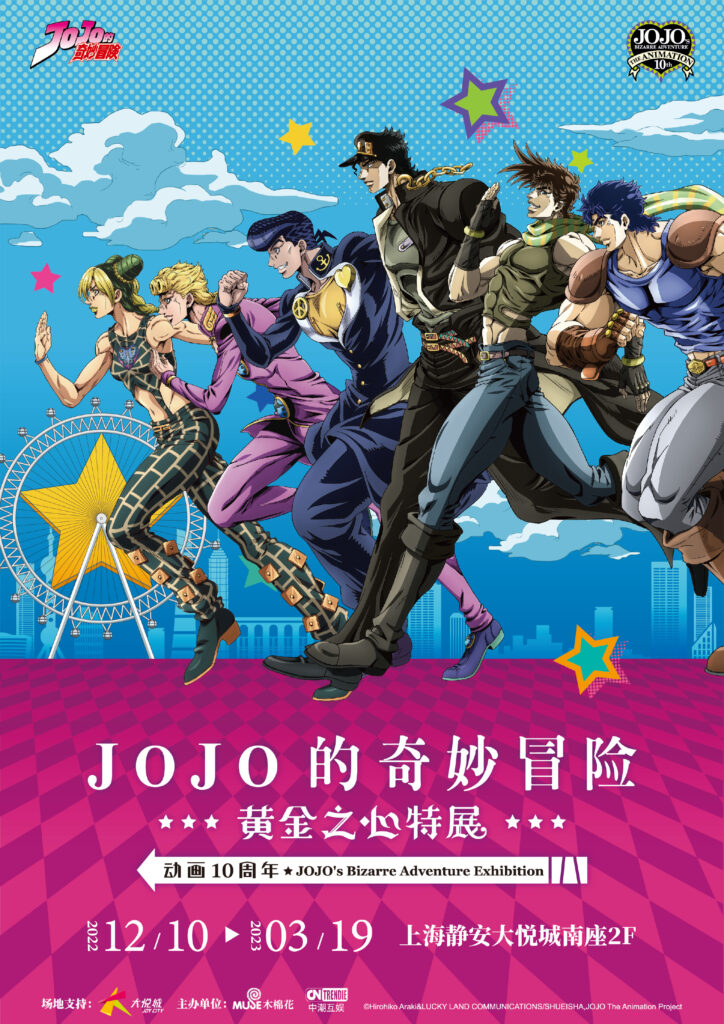 Source: MUSE
This is the first time a JoJo's Bizarre Adventure exhibition is coming to China. The series has recently done several collaborations exclusive to China such as Jotaro-themed Bilibili earbuds, Stone Ocean-themed Corsair keyboards, Stone Ocean-themed Luckin Coffee, and more. Hirohiko Araki also did an interview with VOGUE+, a Chinese magazine, in February this year.