The 2023 issue of Kono Mystery ga Sugoi! (This Mystery is Excellent!) that released today includes an interview with JoJo's Bizarre Adventure creator, Hirohiko Araki.
In the interview, Araki teases information about his upcoming work that is currently in progress, the ninth part of JoJo's Bizarre Adventure, tentatively titled JOJOLANDS. The interview took place in July 2022 at Araki's office. Thus Spoke Kishibe Rohan Episode 11: Drip Painting Style was his last work at the time, released on May 19, 2022 in the June 2022 issue of Ultra Jump.
Interview
(The following is an excerpt of the interview from its last page. The full interview may be translated by us later.)
What do you do when you can't come up with a solution?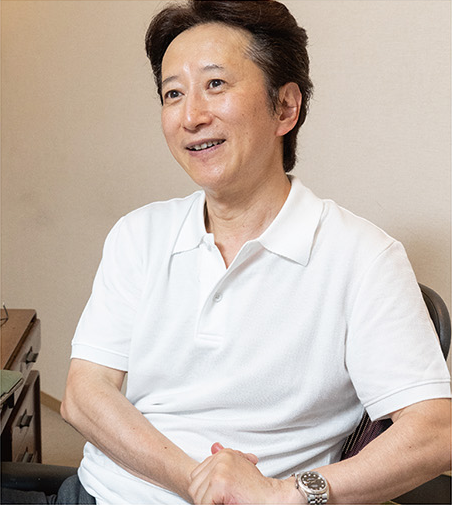 Araki: I guess I often cheer on my protagonist and tell them to give it their all, or I ask God to help them out. But that might be a good thing since it helps show the reader how serious the stakes are. That's why I sometimes like to write without an ending in mind.
As a result, it becomes an interesting mystery that even the readers don't know how to solve.
Araki: It's okay to have a mystery that may not be solved, right? Or is that bad? (laughs)
I don't do that only for mysteries, but even for my drawings. I sometimes start drawing without knowing what I'll end up with. I often find myself thinking, "I wonder how I should draw this part," or "Oh, I screwed up this color." In such cases, I say, "God, I'm sorry, please help me."
I am curious how you usually find ideas for mysteries.
Araki: There are mysteries in my everyday life. For example, I have a friend, a lady who keeps an eye on what I'm doing all the time.
…What do you mean?
Araki: I have a friend who doesn't directly monitor me, but she guesses my whereabouts based on information she gets from others around me and would say "That's where you're going." But her motive is a mystery to me. I always wonder what that person is trying to do (laughs). Even though I have no idea, I like it that way. Every day for me is a mystery. That's life, isn't it?
Is there anything you would like to draw in the future with Rohan Kishibe?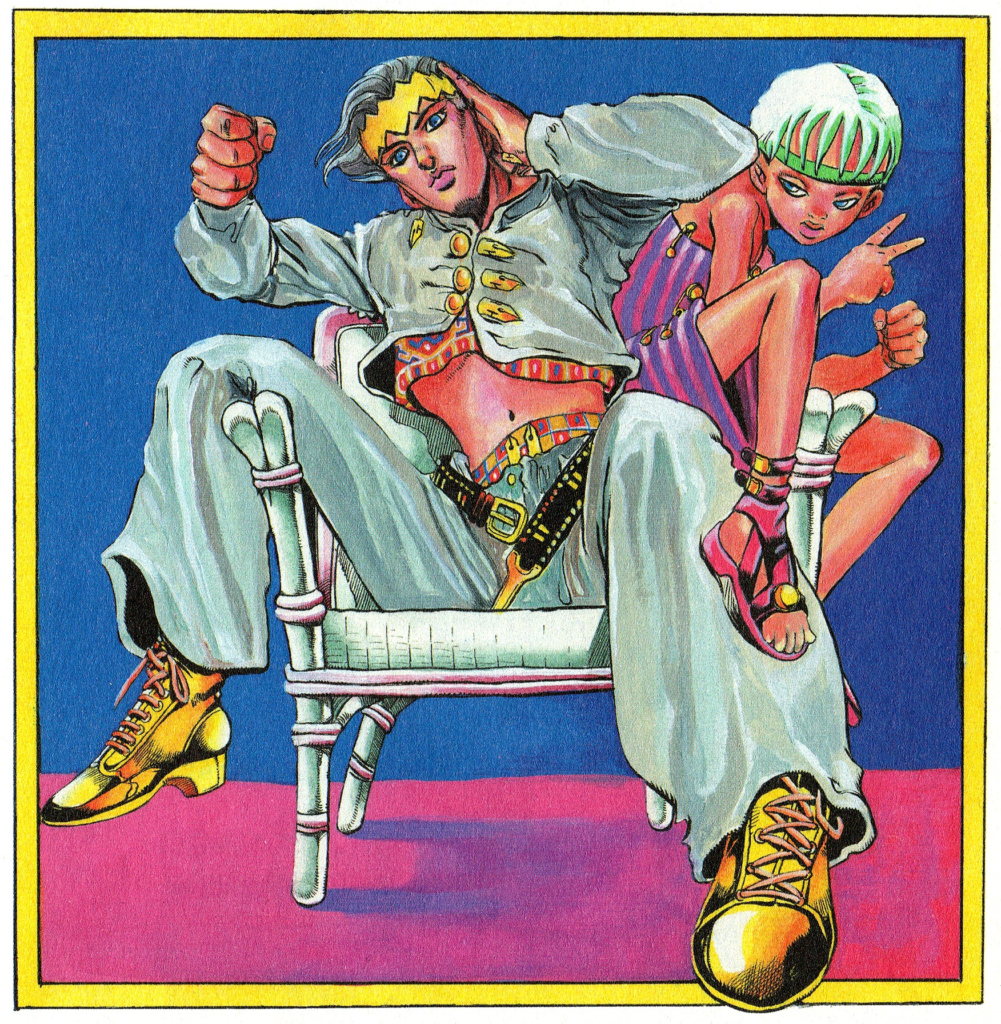 Araki: There are currently two volumes in the Thus Spoke Kishibe Rohan series, so I don't want to do anything too similar to what I've done so far. How about a change of scenery? I'd like to draw a story where Rohan travels to a place he's never been before, like the Americas. I can't wait to see where he goes next. I'd also like to draw a game-like fight against the people who live there, similar to the "Rock-Paper-Scissors Kid."
Last year, you completed the eighth part of JoJo's Bizarre Adventure, JoJolion. What more can you tell us about the future of the series?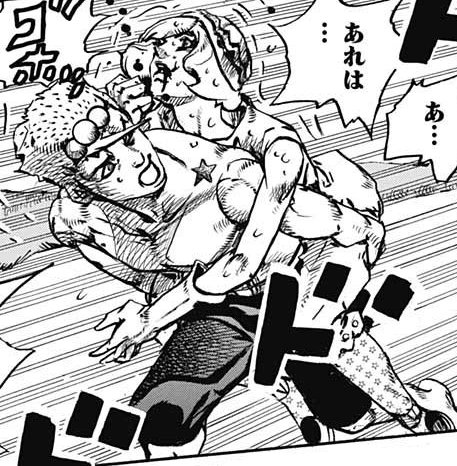 Araki: I'm currently planning out Part 9. Of course, it's going to be a story about the "Joestar bloodline". "Joseph Joestar" appeared at the end of Part 8, which was foreshadowing that this story will be about his descendants.
Finally, do you have a message for the readers?
I think human life is a mystery. Mysteries are the royal road of stories and even life itself. I'll continue to draw "mysteries" from here on out, and look forward to your continued support.
[Translated by
Vish
and
Morgan
. Thanks to
Cinda
for assistance]
About Hirohiko Araki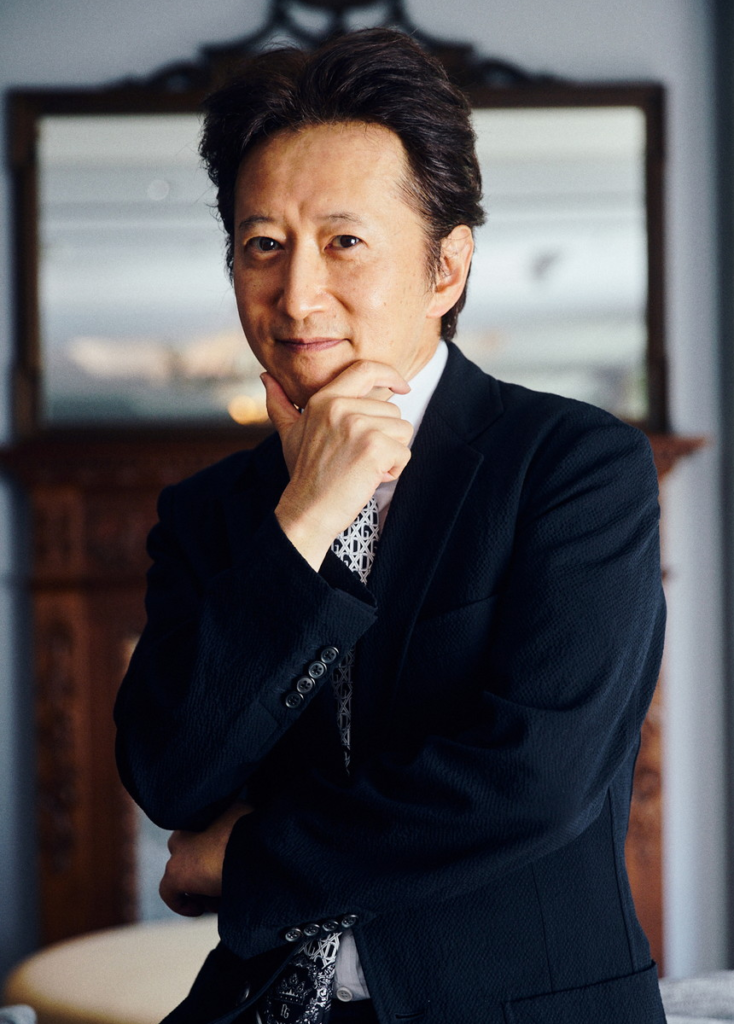 Araki is a manga artist from Sendai, the capital city of Miyagi Prefecture, Japan. JoJo's Bizarre Adventure is his most successful series being in serialization for nearly 36 years and highly regarded internationally. The series is divided into eight parts, with the ninth part announced in August 2021.
About Kono Mystery ga Sugoi!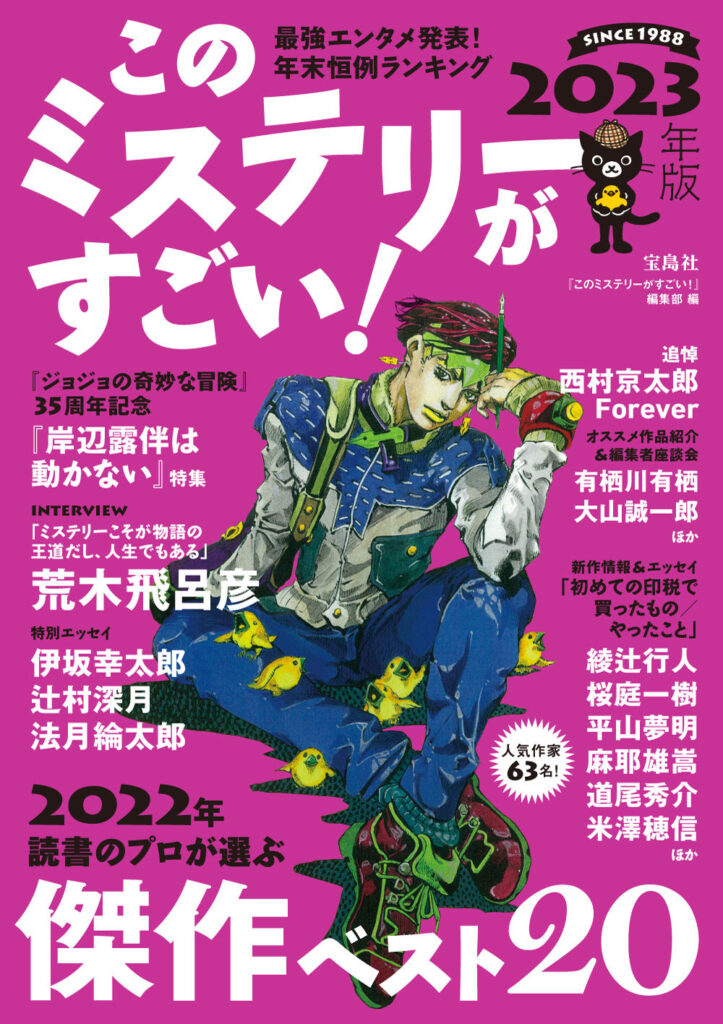 Kono Mystery ga Sugoi! is an annual mystery fiction guide book published by Takarajimasha, featuring a list of the top mystery books published in Japan in the previous year. The 2023 issue released on December 5, 2022. The cover features art of Rohan Kishibe from Millionaire Village. It opens with a special feature on Thus Spoke Kishibe Rohan to commemorate the 35th anniversary of Hirohiko Araki's JoJo's Bizarre Adventure series.
There are also essays by the writers Kotaro Isaka, Mizuki Tsujimura, and Rintaro Norizuki on Araki's works. Toshiyuki Kato, who is a screenwriter, storyboard artist, animator, and director on the anime adaptations of Araki's works has also written an essay. Furthermore, there is an e-mail interview with Yasuko Kobayashi, screenwriter for the anime and TSKR's drama adaptation.
Kono Mystery ga Sugoi! has been published for 34 years since December 20, 1988. The 2023 issue costs 750 yen (~$5 USD) and has 192 pages.