Bandai Namco and CyberConnect2's JoJo's Bizarre Adventure: All-Star Battle R game is getting its second DLC character for the current season pass. The update will add Rudol von Stroheim from JoJo's Bizarre Adventure's second part, Battle Tendency.
Rudol von Stroheim is a German soldier who helps Joseph Joestar in the battle against the Pillar Men. He's a cyborg that battles with his abdominal machine gun and ultraviolet radiation beams.
Stroheim is voiced by his anime voice actor, Atsushi Imaruoka. He returns from being a playable character in Eyes of Heaven.
His release date will be announced soon.
Rudol von Stroheim Trailer
Gallery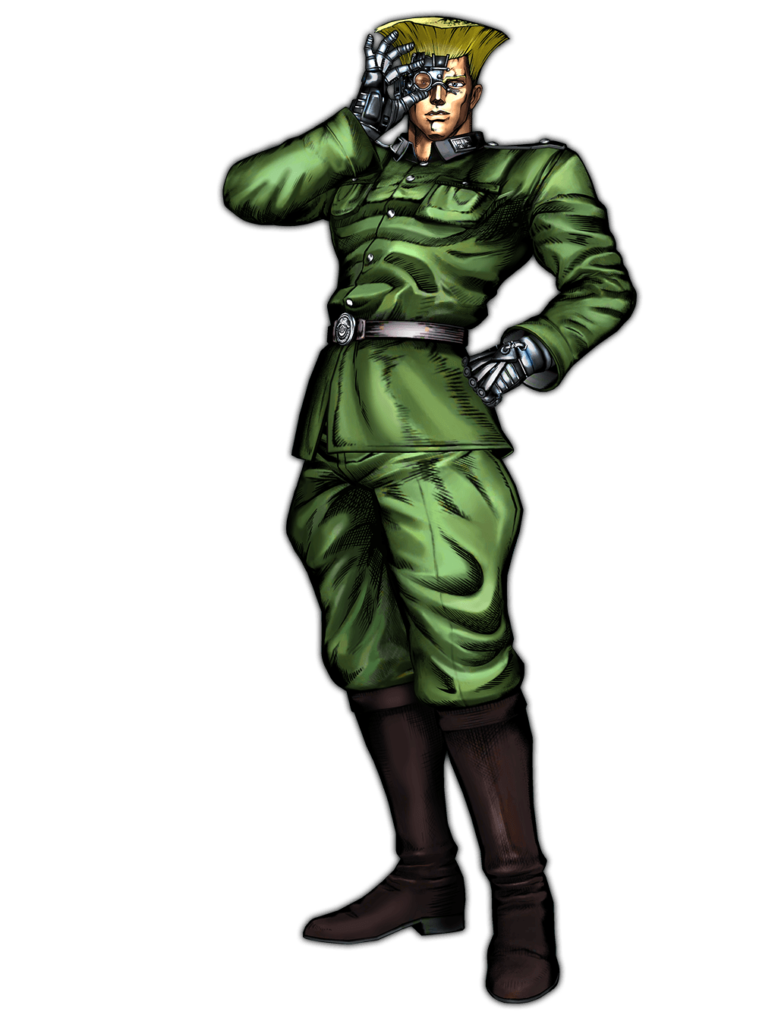 Sources: Official Site, Bandai Namco Tweet
About JoJo's Bizarre Adventure: All-Star Battle R