Bandai Namco and CyberConnect2's JoJo's Bizarre Adventure: All-Star Battle R game is unveiling its first DLC character for the game's second season pass. The spotlight is on Leone Abbacchio from JoJo's Bizarre Adventure's fifth part, Vento Aureo (Golden Wind).
Leone Abbacchio, a former police officer turned loyal member of Bucciarati's team, wields the Stand Moody Blues, which allows him to replay past events.
Abbacchio is voiced by Junichi Suwabe. The only games he was playable in so far were GioGio's Bizarre Adventure on PS2 and the mobile games. Before becoming playable, he was only the guide character for the Shop and Gallery Mode's Sound Test feature in All-Star Battle.
Several fans were unhappy about him being the only main ally from Part 5 to not be playable in Eyes of Heaven, but CyberConnect2 president Hiroshi Matsuyama explained that Abbacchio made it into beta testing and had to be cut because the team had trouble making Moody Blues' ability to replay his opponent's moves viable in-game.
They will announce more details as to when he'll release later. The first season pass's DLC characters were Risotto Nero, Rudol von Stroheim, Keicho Nijimura, and Parallel World Diego. The second season pass will also include a Part 4 character in Autumn and a Part 8 character in late Winter.
Leone Abbacchio Teaser
Gallery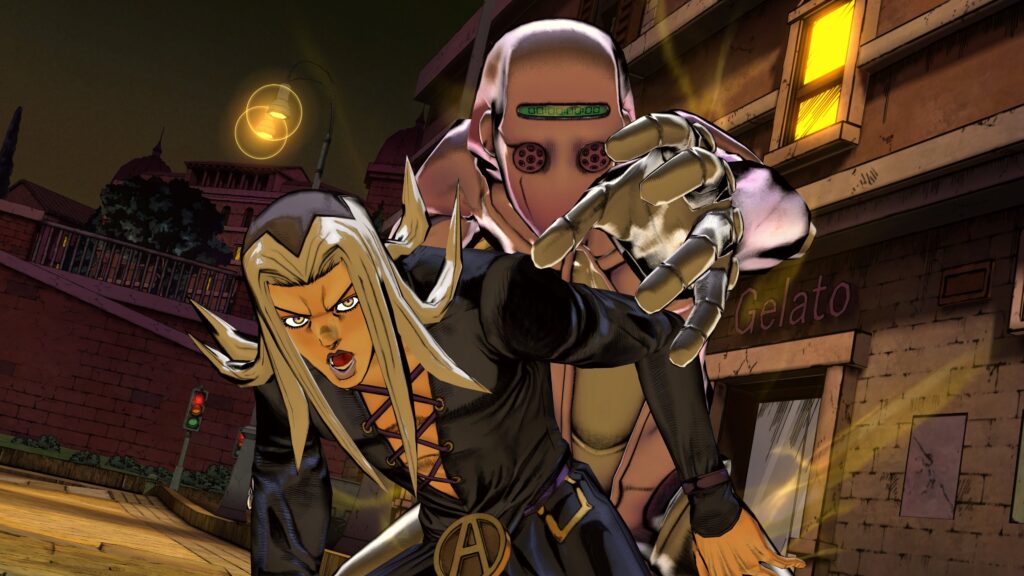 Source: Bandai Namco Tweet
About JoJo's Bizarre Adventure: All-Star Battle R