Bandai Namco's arcade game JoJo's Bizarre Adventure: Last Survivor is adding Jotaro Kujo from the sixth part of the JoJo's Bizarre Adventure series, Stone Ocean, as a playable character.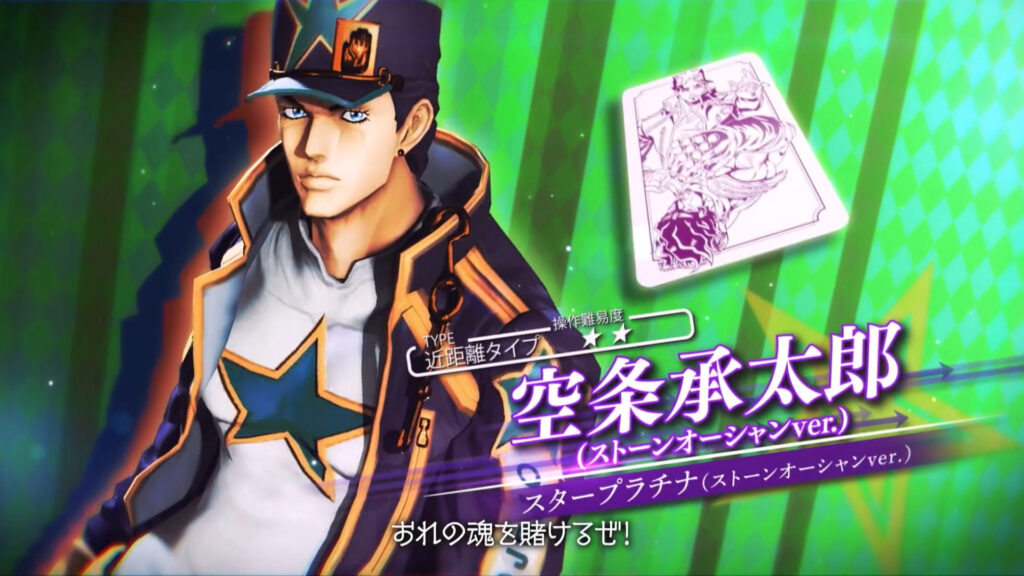 The official Last Survivor YouTube channel announced Jotaro Kujo (Stone Ocean ver.) in a live stream on November 25, 2022, during the "Solo Survivor Championship 2022". The update that will make him playable releases on December 7, 2022.
Bandai Namco previously announced in April 2022 that a different version of an existing playable character would join the roster in December. Jotaro's younger self from Stardust Crusaders has been in the game since it launched.
The character coming out in December is a different version of an already existing character, think of something like DIO (Greatest High version). Well… it'll be written on the front (laugh). If I give a hint you'll immediately know who it is, so I'll just leave it at that for now.

Kazuaki Shoji (Producer), Dengeki Online Interview – April 23, 2022
Before Part 6 Jotaro, Weather Report joined the roster on September 7, 2022.
Moveset
Jotaro Kujo (Stone Ocean ver.) has the same skills as his Part 3 version. His ultimate skill is Star Platinum: The World. However, unlike his younger self, he can stop time twice per game rather than only once. It consumes a large amount of Spirit Gauge when activated. He also has a passive skill called "Keen Eye" allowing him to accurately see how much health his opponents has left.
Trailer
Solo Survivor Championship Stream
The reveal trailer and information about Jotaro Kujo (Stone Ocean ver.) begins at 5:16:31 in the stream below.
Gallery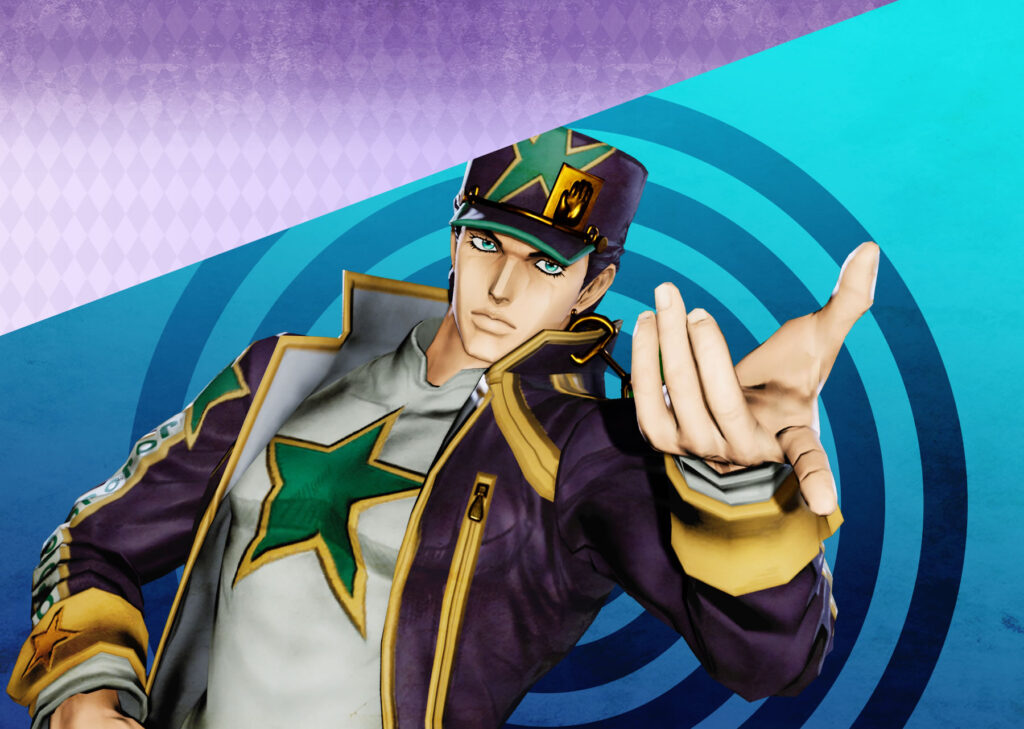 New Stage and More Updates
At the end of the stream, Bandai Namco announced that they are developing a new stage for the game. It will be added in the first half of 2023 and details will be revealed later.
A Challenge Event will take place from December 7, 2022 to January 17, 2023. It will unlock an alternate color for Stone Ocean Jotaro along with two new soul chips.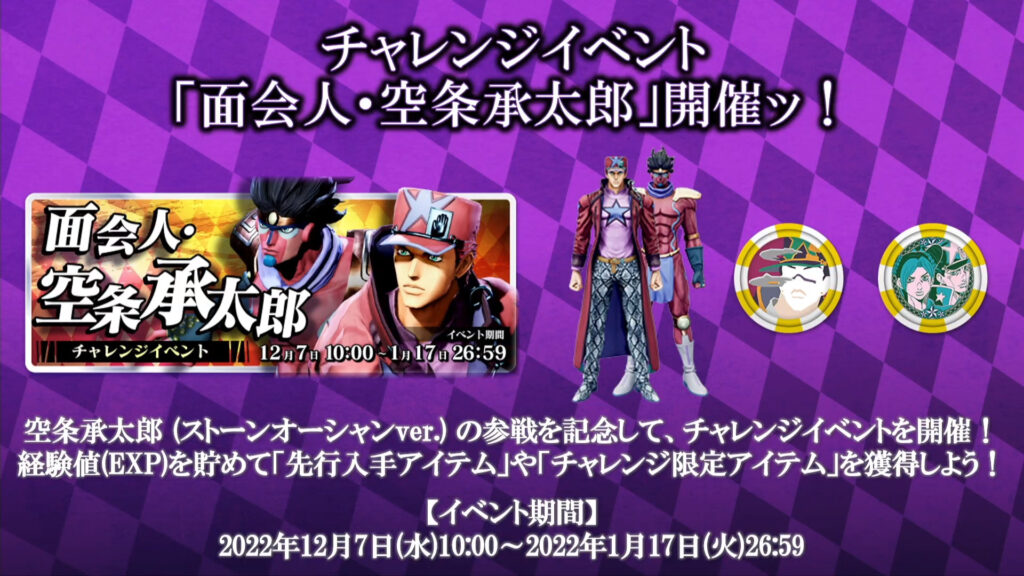 After Jotaro (Stone Ocean ver.), another playable character will be added in March 2023. They will be announced in the Last Survivor Championship 2023 taking place in February.
About Last Survivor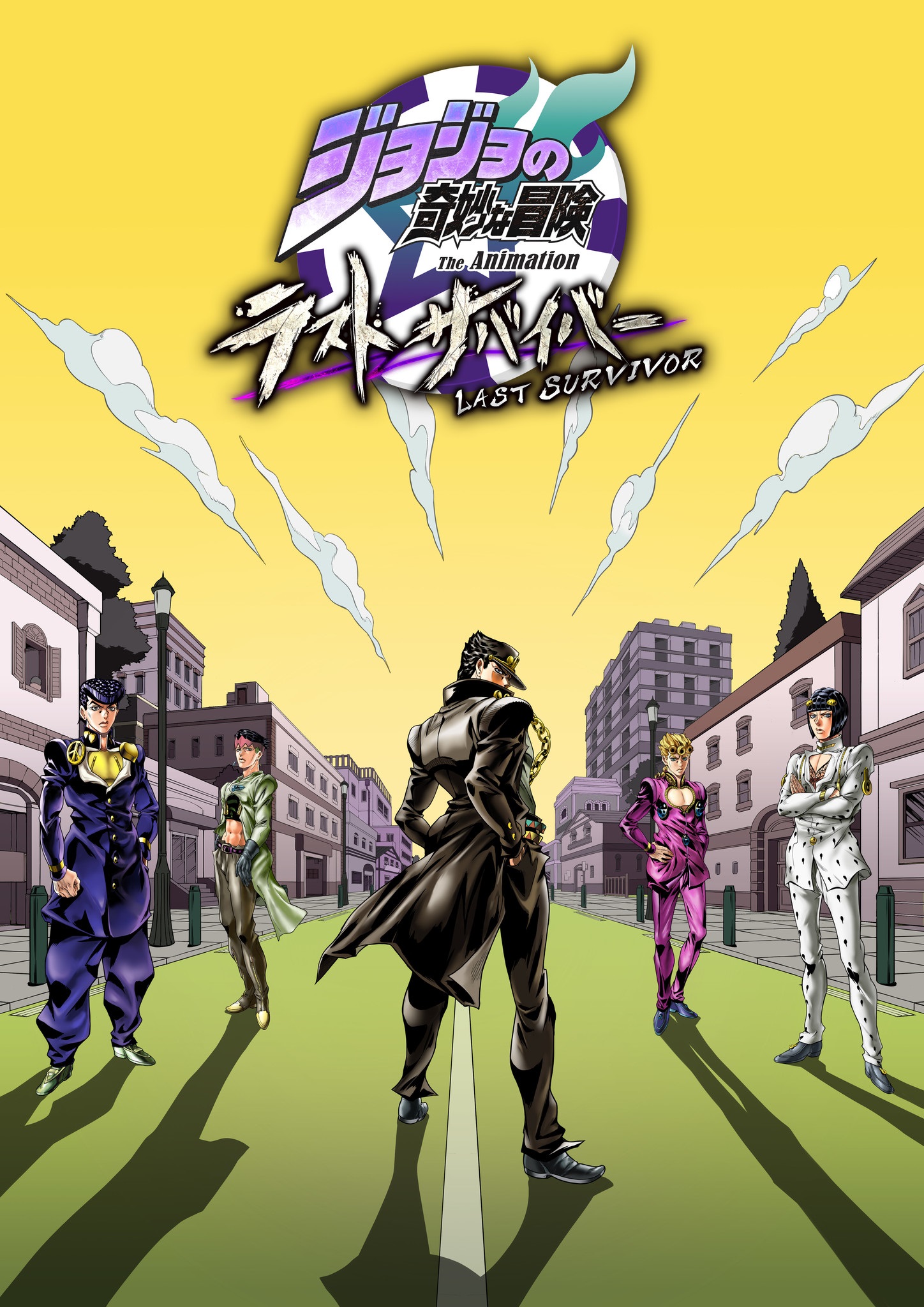 JoJo's Bizarre Adventure: Last Survivor is a multiplayer battle royale game based on the JoJo's Bizarre Adventure franchise for arcades in Japan. It was first announced on December 18, 2018, and launched a year after its announcement. The game supports up to 20 players in a single match and features characters from Parts 3 to 6 of the series. For more info, see the official website or the wiki page.