Bandai Namco's arcade game JoJo's Bizarre Adventure: Last Survivor is adding Muhammad Avdol from the third part of the JoJo's Bizarre Adventure series, Stardust Crusaders, as a playable character.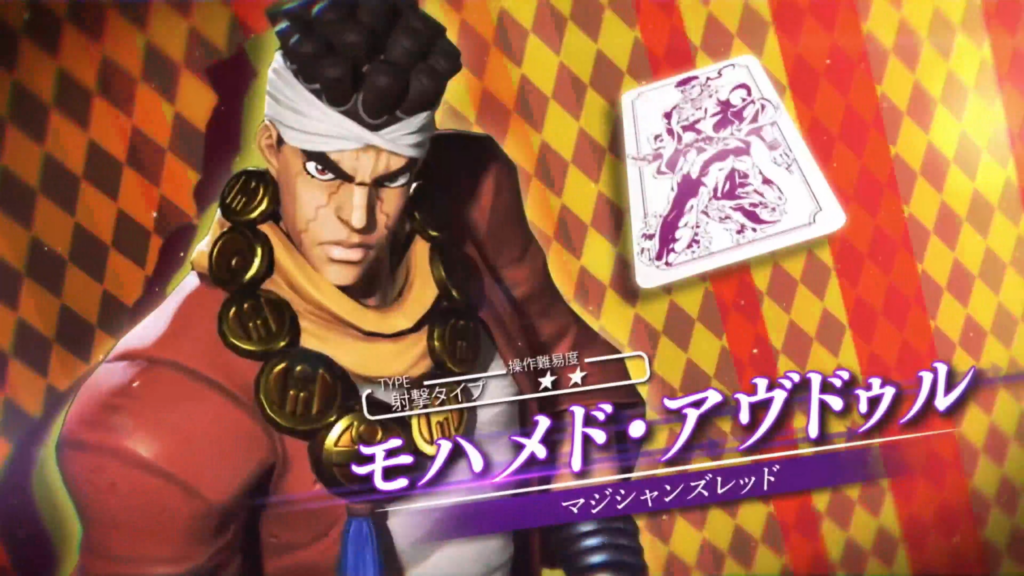 The official Last Survivor YouTube channel announced Avdol in a live stream on August 26, 2023, during the "New Generation Championship 2023". The update that will make him playable releases on September 6, 2023.
Before Avdol, Pannacotta Fugo joined the roster on June 7, 2023.
Moveset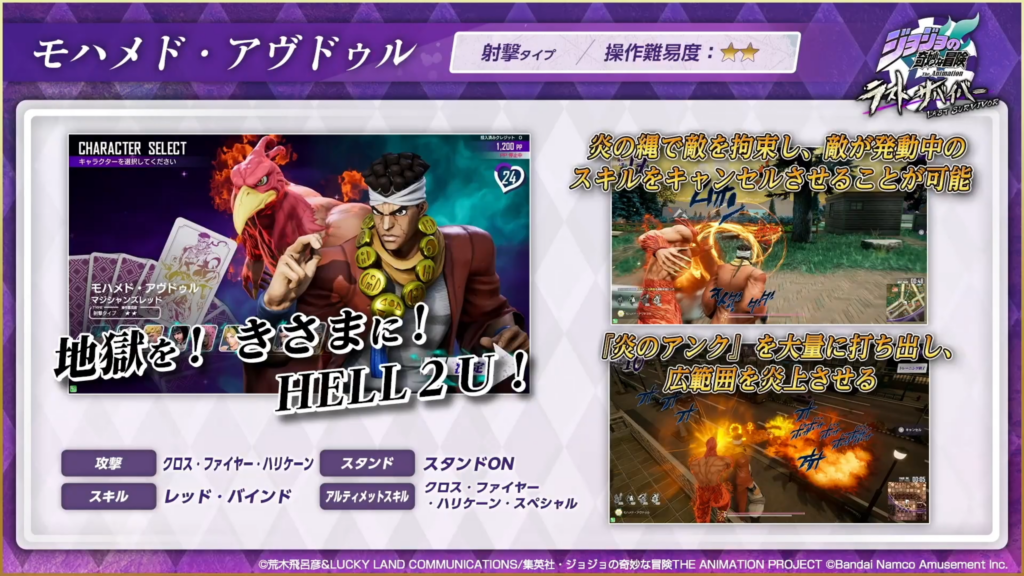 Avdol's skills are "Cross Fire Hurricane" and "Red Bind". Cross Fire Hurricane has Magician's Red fire a flaming ankh projectile at far-away opponents. He can also use it on the environment such as walls and the ground, setting the area on fire for a few seconds. Red Bind restrains the enemy with a flaming rope, and it's possible to cancel the enemy's skill during activation.
His ultimate skill is "Cross Fire Hurricane Special". Magician's Red repeatedly fires several ankhs. It has a longer burn time than the regular Cross Fire Hurricane and burns a wide area.
Trailer
New Generation Championship 2023 Stream
The reveal trailer and information about Muhammad Avdol begins at 3:05:05 in the stream below.
Gallery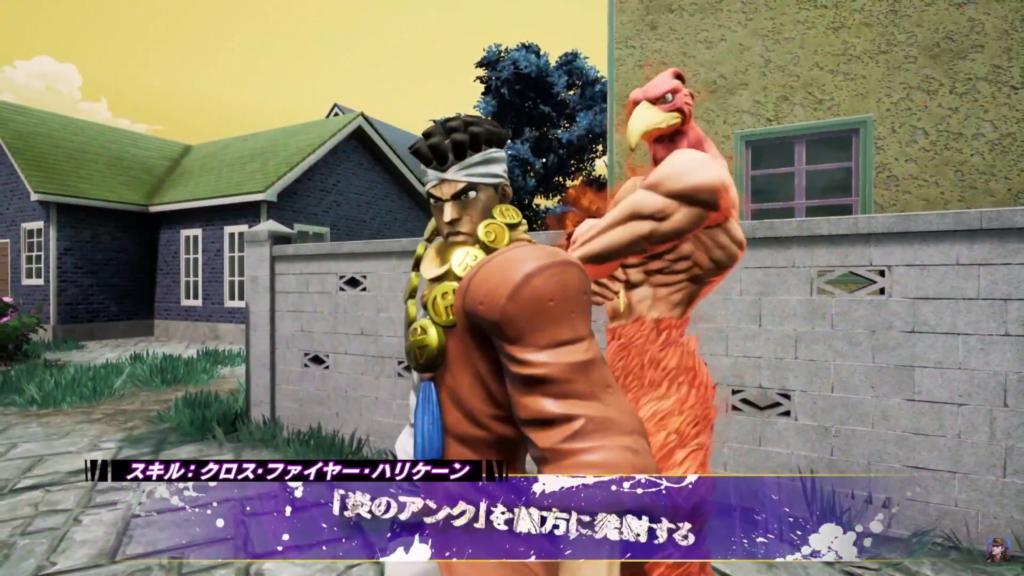 Challenge Event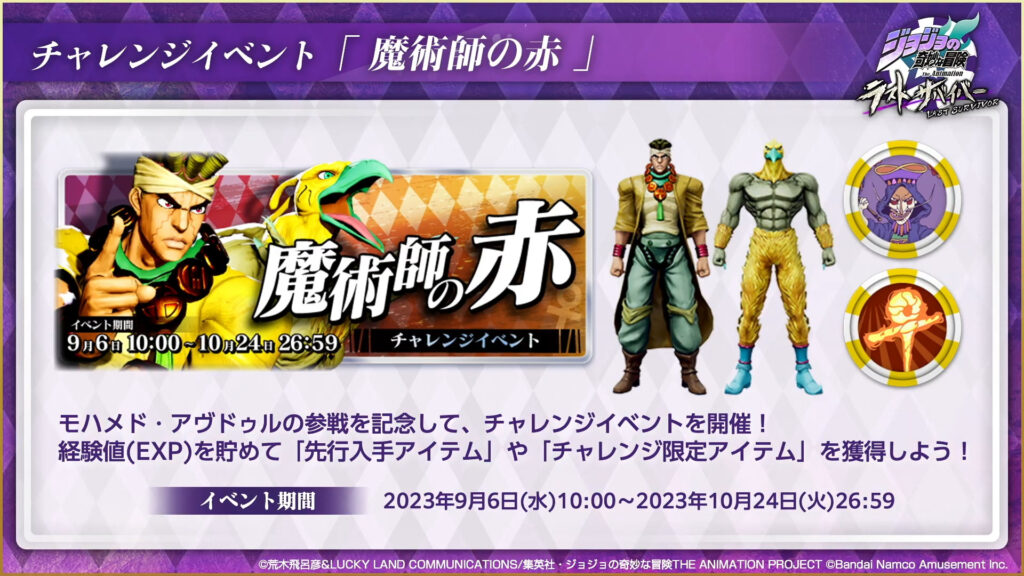 The "Magician's Red" challenge event begins on September 6, 2023 and lasts until October 24, 2023. It unlocks a yellow costume for Avdol.
New Kakyoin Costume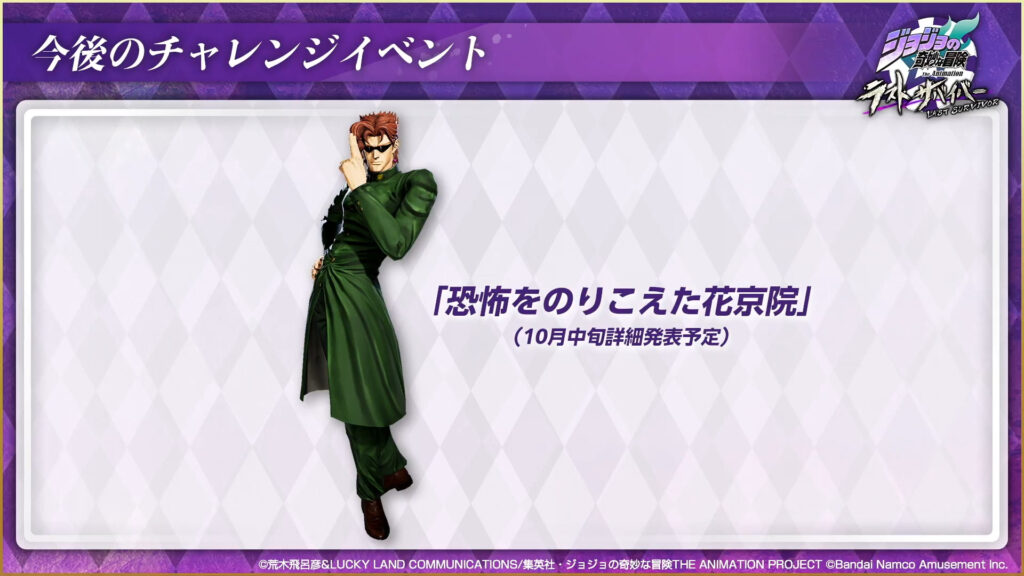 A "Fearless Kakyoin" skin with him wearing his sunglasses from the end of Stardust Crusaders will be added soon. Details will be announced in mid-October.
About Last Survivor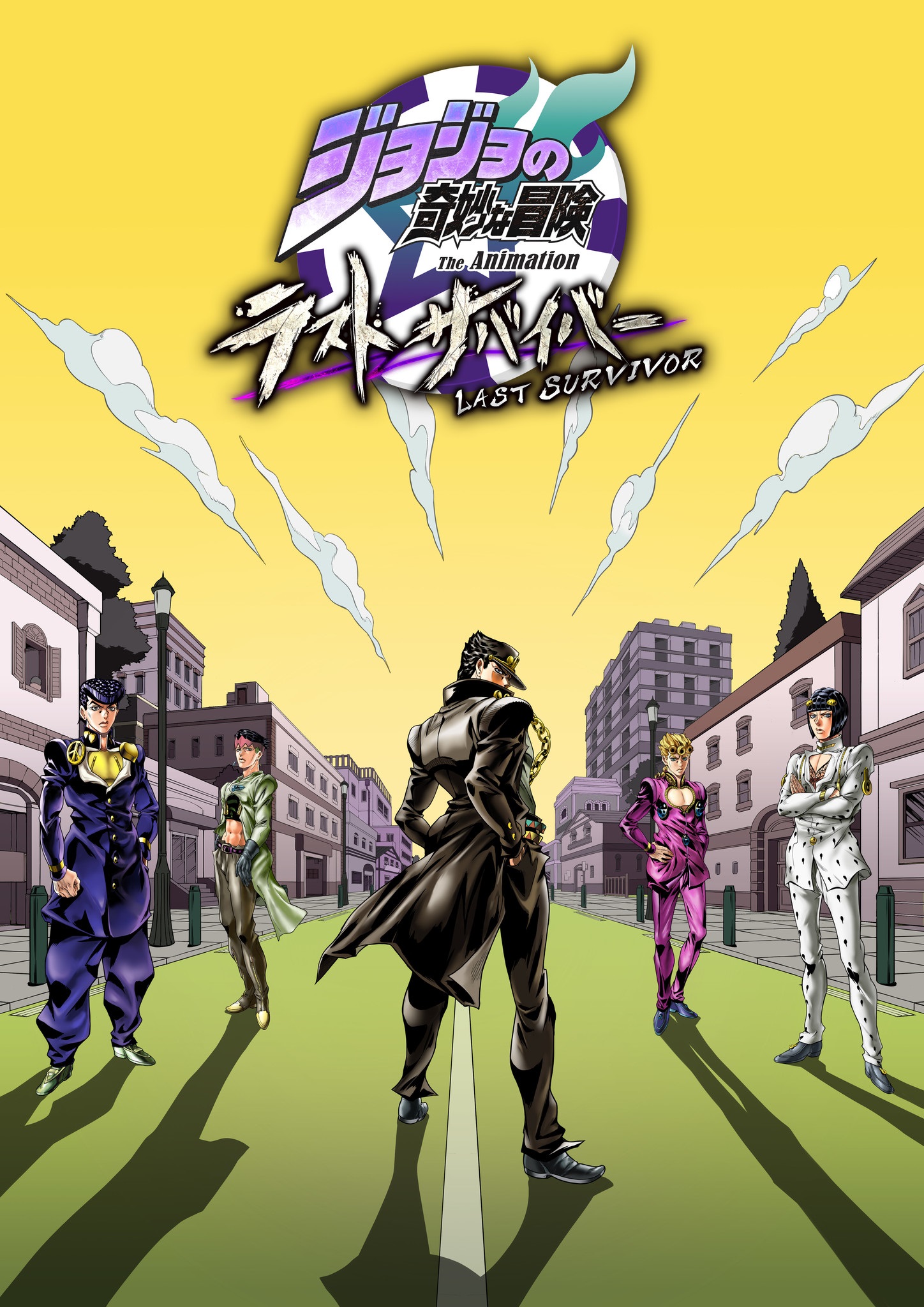 JoJo's Bizarre Adventure: Last Survivor is a multiplayer battle royale game based on the JoJo's Bizarre Adventure franchise for arcades in Japan. It was first announced on December 18, 2018, and launched a year after its announcement. The game supports up to 20 players in a single match and features characters from Parts 3 to 6 of the series. For more info, see the official website or the wiki page.