In commemoration of Ichiban Kuji's Stone Ocean lottery, Bandai Namco is offering a limited edition JoJo's Bizarre Adventure: Last Survivor card. The card features Jolyne Cujoh and Stone Free from JoJo's Bizarre Adventure: Stone Ocean.
The card reveals Jolyne and Stone Free's new models, implying that she will join the game soon. Last Survivor typically adds new characters every three to five months. The latest addition was Diavolo on December 8, 2021. Therefore, Bandai Namco will likely add Jolyne as a playable character in March or April this year.
Update (February 19, 2022): Jolyne was announced as a playable character and will be added on March 9, 2022.
Jolyne & Stone Free Card
The card is only available for the first ten people to purchase an Ichiban Kuji Stone Ocean lottery at each participating store. However, there will be a limited time event where anyone who logs into the game's official website before 11:59 PM on April 11, 2022 will receive exclusive in-game items. Details for the event will be revealed soon. In order to register for an account on the website, you must have a BANAPASSPORT Card that has played Last Survivor at least once before.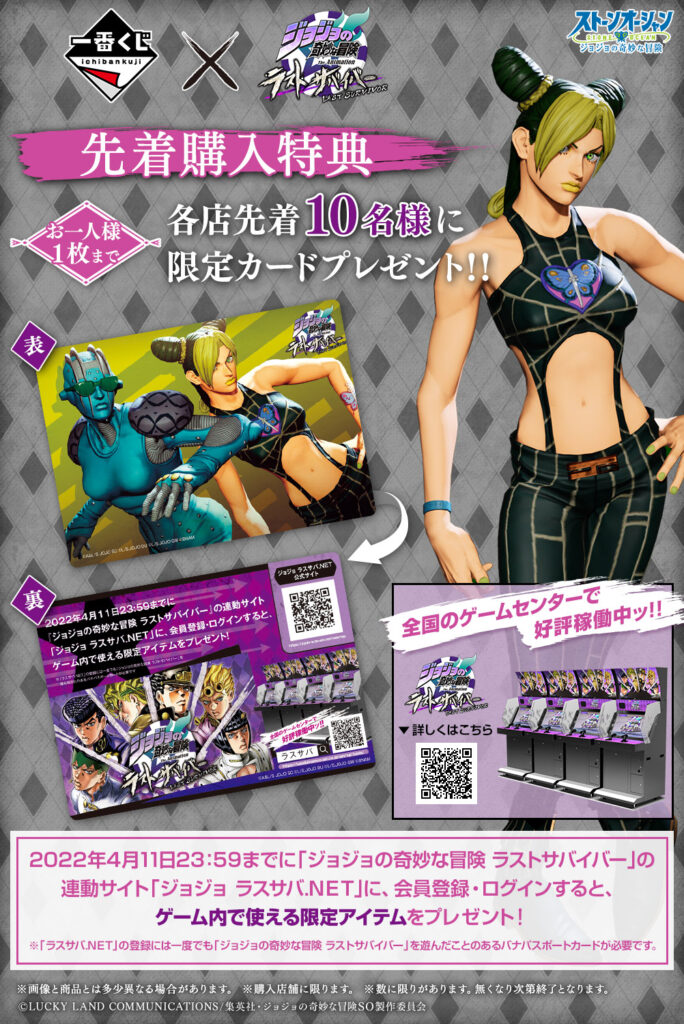 Jolyne's card is designed in the same style as Last Survivor's Profile Cards. Profile Cards are unique cosmetic items that a player can display on their My Page section on the game's official website. Existing Profile Cards are archived here.
Source: BPNAVI
About JoJo's Bizarre Adventure: Last Survivor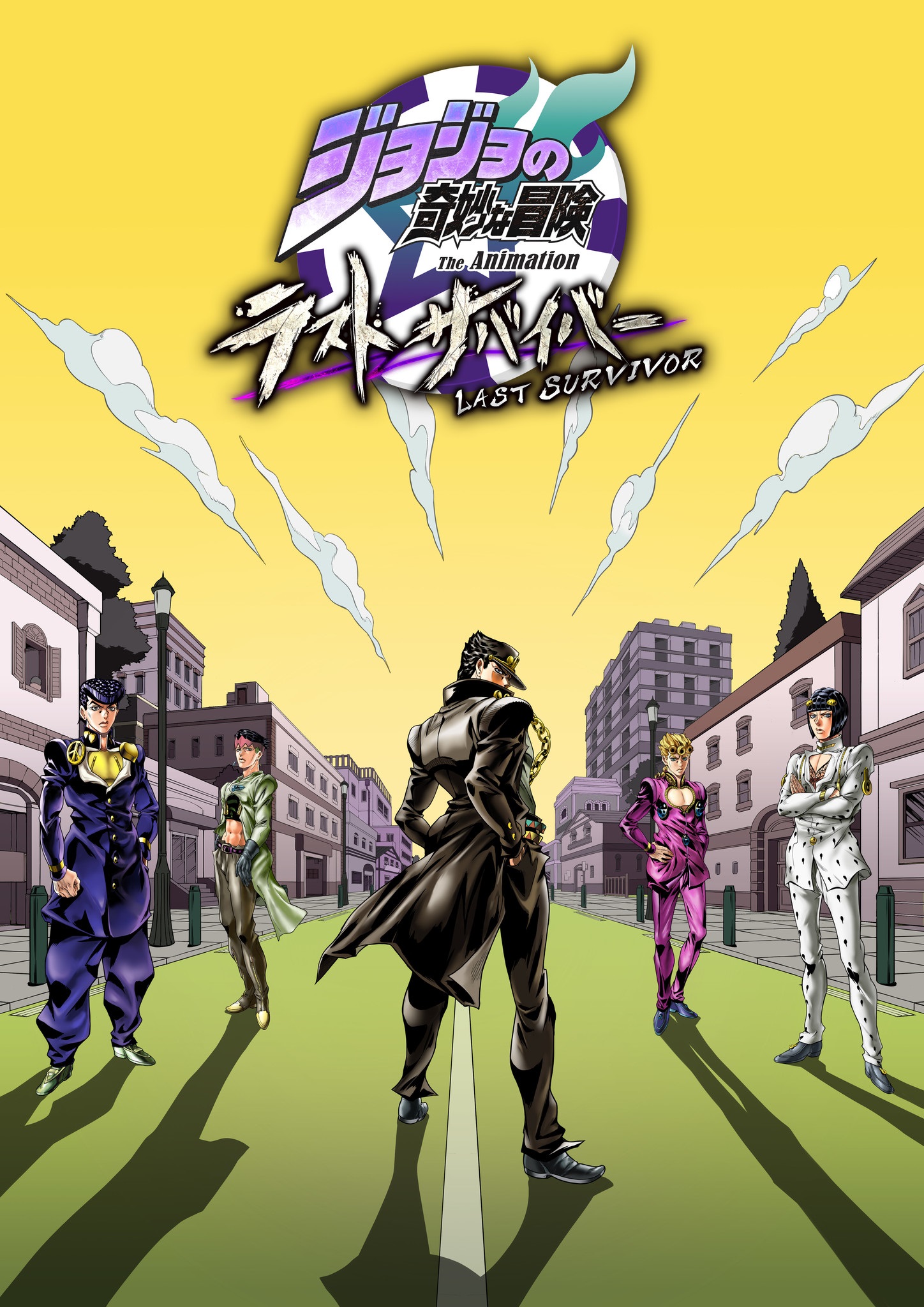 JoJo's Bizarre Adventure: Last Survivor is a multiplayer battle royale game based on the JoJo's Bizarre Adventure franchise for arcades. It was first announced on December 18, 2018, and launched a year after its announcement. The game supports up to 20 players in a single match. It currently features characters from Parts 3 to 5 of the series.
For more information about the game, see the official website or the wiki page.