A Japanese YouTuber uploaded two videos with new photos of the back of a JoJo's Bizarre Adventure: All-Star Battle R box. The box art displays four officially unrevealed characters from Part 5: Vento Aureo. Bandai Namco will be releasing a trailer for Part 5 characters later next month.
The official Japanese website for the game already accidentally revealed Trish Una and Prosciutto in two screenshots when the game was announced, leaving only one more unknown character. Thus, most fans speculated that the remaining character might be Leone Abbacchio or Risotto Nero given their popularity and relevance.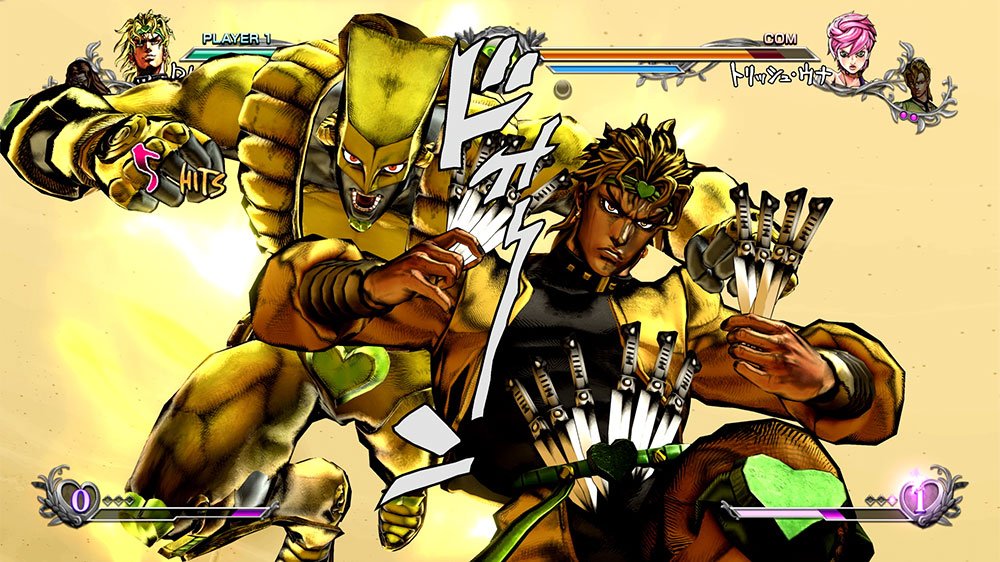 However, the characters revealed in the box art leak are Trish, Prosciutto, Pesci, and Ghiaccio. It is currently unknown whether Pesci is a separate playable character, but he is most likely part of Prosciutto's moveset due to the previous trailer only showing three slots left.
Trish is a main ally in Vento Aureo, whereas Prosciutto, Pesci, and Ghiaccio are antagonists from the Hitman Team (La Squadra Esecuzioni).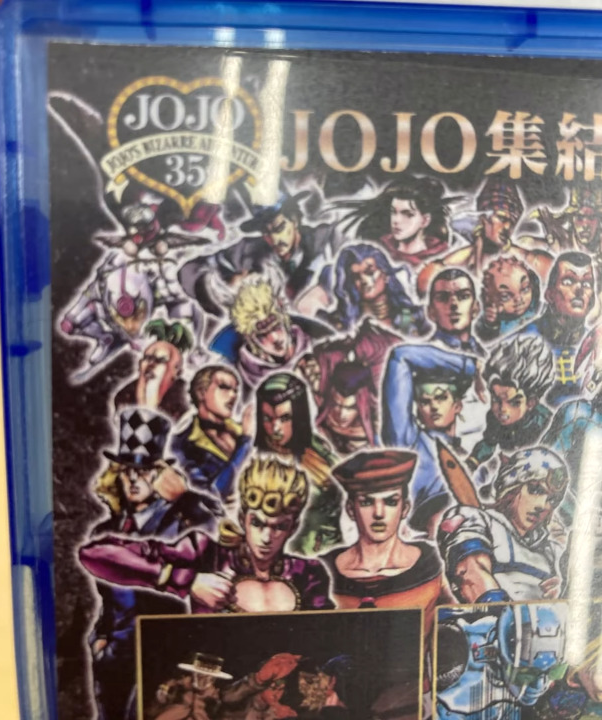 The YouTuber states that they saw this pre-order box at an ordinary game store. Amazon has an older version of the box art without the characters. Comparing both versions, the leaked art has characters shrunk and moved over. The in-game screenshot of Jolyne and Stone Free was also replaced with a new version using the Everglades stage.
Baoh (Ikuro Hashizawa) is excluded from the box, but he has already been officially confirmed to be playable. Assuming this is the final roster aside from DLC, there will be 51 characters in the game.
About JoJo's Bizarre Adventure: All-Star Battle R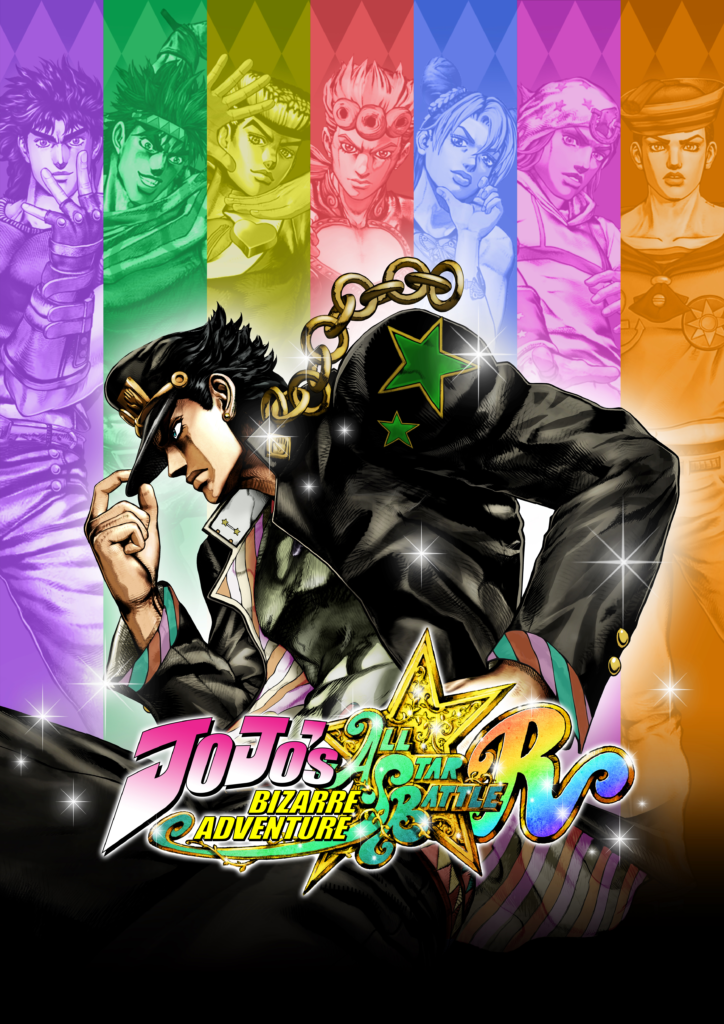 JoJo's Bizarre Adventure: All-Star Battle R is a remaster of the original game which released on August 29, 2013 as a PlayStation 3 exclusive in commemoration of JoJo's Bizarre Adventure's 25th anniversary. It released on April 25, 2014 in Europe and four days after that in North America. In early 2018, Europe's PSN store removed the game and its DLC. There were 41 characters in total, with 32 available in-game and 9 as DLC characters.
ASBR releases on September 1 or 2, 2022 (depending on region/platform). It includes over 50 characters and is made in commemoration for the 35th anniversary of the series, as well as the anime's 10th anniversary. It will be available on Steam, PlayStation 4, PlayStation 5, Xbox One, Xbox Series X & S, and Nintendo Switch.